Moving Help in Tampa, FL . Moving Labor . 2 Men 2 Hours $100 in Tampa, Florida For Sale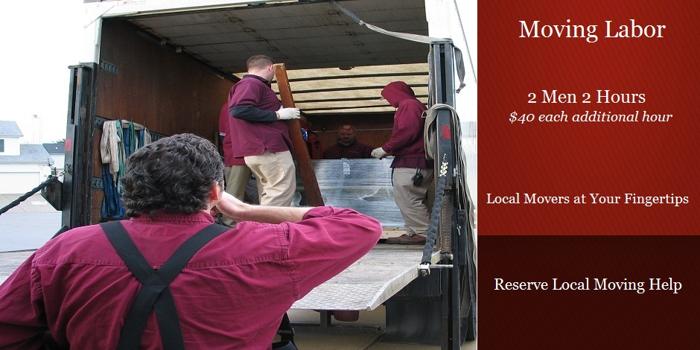 Price: $100
Seller:
Date/Time:04 Dec, 10:53 a.m. EST
Type: Labor/Moving, For Sale - Private.

Moving Help in Tampa, FL - Moving Labor by Professional Movers
Moving Help Center provides experienced movers to load/unload your rental truck, portable storage container etc.
Take advantage of our low cost moving labor program and get assistance from professional movers in your area.
Moving Labor Program (Movers Only - No Trucks)
2 Men 2 Hours $100
$40 each additional hour
Click Here for Moving Help in Tampa
Call 1.888.724.xxxx or visit us online for more information.
Moving Help Center also provides information for moving supplies and boxes at wholesale. Use our exclusive Promotional Code and get 5% Off Your Packrat Portable Storage Rental

Time: 04:50 p.m. EST
Date: 27 Nov

tip and go movers
Tip and go mover speacilize in full service move we also offer cleaning and general labor services call for details...
Time: 05:55 a.m. EST
Date: 27 Nov

Time: 01:33 a.m. EST
Date: 27 Nov

Premium Moving Specialists!!!!
Strong Movers Professional Moving Services We work fast and efficiently to get the job done!!! We bring all the tools...
Price: $70
Time: 09:03 p.m. EST
Date: 26 Nov

Time: 08:28 p.m. EST
Date: 26 Nov

Time: 06:58 p.m. EST
Date: 26 Nov